Geekend VII: COVID-19 Edition
Date: June 25-28th, 2020
Schedule: (tentative)
| Time Point | (room) | (gm) | Food | Galley Worker |
| --- | --- | --- | --- | --- |
| Thursday Evening | | | | |
| Friday Morning | | | | |
| Friday Afternoon | | | | |
| Friday Evening | | | | |
| Saturday Morning | | | | |
| Saturday Afternoon | | | | |
| Saturday Evening | | | | |
| Sunday Morning | Clean Up | | Leftovers of whatever, plus cold cereal. | All |
Games:
Bad Girls: The Movie (with soundtrack by M.I.A.) – GM: Michael –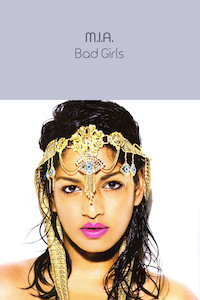 🎵 Live fast, die young
🎵 Bad girls do it well
🎵 Live fast, die young
🎵 Bad girls do it well

Bill's Untitled Game – GM: Bill –

GWF — Thrill in the Chill 2020 – GM: John –
Hey wrestling fans, it's your man at the table, Bob Storlazzi, and my good friend 'Furious' George Sampson, with this week's installment of Mat Matters. It's been a rough off-season for the Geekend Wrestling Federation. The league's takeover by new corporate sponsor Sovereign Energy Drinks has created some upheaval, with many of the league's all-stars choosing different pastures over the new deal, including fan-favorites like Hammerin' Dan Hammerdin and Count de Monay—
Say what you will about those quitters, Bob. Sovereign is doing right by the fans, and a prime example is their opening event for 2020. The Thrill in the Chill is going to be the premier wrestling event of the year! What a way to start the season!
Certainly can't argue with that, George. I haven't seen a full card yet, but the venue... wow! Picking an ice rink is an inspired choice. Hope you fans bundle up when you show.
They won't need to bundle up! It may be an ice rink, but that ring's gonna be on Fire! Did you see the top fight of the night! Replacing the classic cage match with a literal cage of ice blocks?  That's a monster of an event!
You've got that right. There you have it fans, the premier event of the new GWF season, coming to you live and on pay-per-view, 26 June 2020. You can take that one to the mat!
James's Untitled Game – GM: James –

Lunch on the Throw – GM: Larry –
Catering:
Auction Production:
Participants: (so far…)
Naming Rights: (stolen by COVID)
Hacked the Mint: Michael & Sage
Notes: